There's so much more to a Realtor than just helping you buy a home. Realtors are a complete package of knowledge, skills, and assistance. You can benefit greatly from using a Realtor from Royal Canadian Realty. These real estate professionals have so much to offer, so let's see what you can expect during the entire buying process.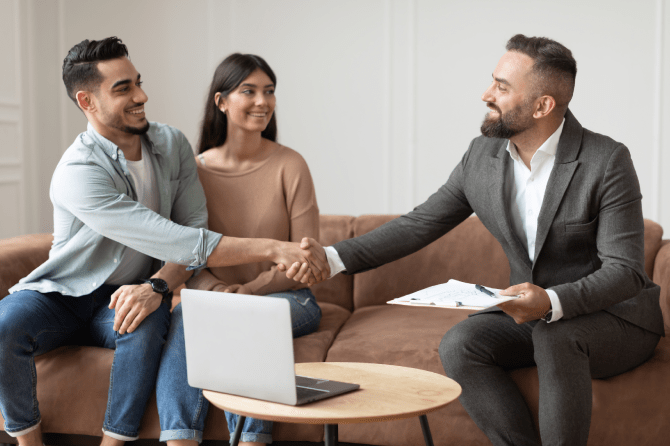 Access to Information: Realtors have unlimited access to other professionals, services and businesses. Your Realtor should have access to people like mortgage consultants and real estate attorneys. Realtors have connections and networks that help them serve you well.
Proper research: When dealing with a Realtor, they will ask appropriate questions so they can serve you the best way possible, and you will also be able to make choices in what you want. They will ask about the financial situation, future plans, what you want in a house and if there is anything you really need. When visiting houses, the Realtor will be able to answer questions on the neighbourhood, utilities and any special features in the house.
Access to Available Properties: When you work with a Realtor, the Realtor will have access to a home-searching tool. For example, Multiple Listing Service, or MLS, has a wide range for available properties listed.
You can expect less Stress: Realtors save you a lot of time, money and energy when you are buying a home. You won't have to worry about negotiations or searching through endless listings. Realtors will answer your questions whenever you have them.
Negotiations: A Realtor should be the one doing the negotiations for you. Realtors can represent the buyer, and are experienced in knowing what to say, when , and to whom. When doing a counter offer, there needs to be some sort of dialogue. This is when the Realtor's experience comes as he or she acts as a mediator and draw up agreements.
Honesty: Realtors are members of the OREA (Ontario Real Estate Association, and must follow rules and guidelines. They have a code of ethics they must follow, so you can be sure of honest service at the highest level. Realtors must also follow provincial laws.
Legal Knowledge: Realtors know how to fill out and handle legal documents, making sure there are no mistakes resulting in lawsuits or losing a sale. Having a Realtor will help avoid problems, and if one pops up, the Realtor will deal with it right away.
A well laid out marketing plan: You should expect your Realtor to be active online and with traditional marketing methods. Besides having their own website, Realtors should be active on social media platforms. They should also use newspapers and television advertisements.
Communication: Frequent communication is key to a satisfied client. Realtors should be in contact with sellers and buyers, especially with feedback. Realtors should tell you their most preferred way of communicating. Some people like phone calls, some like texts, some only want to be informed during business hours.
Overall, you can expect top-quality, caring service each step of the process. Using a Realtor is beneficial, making the experience one to remember.